Workshops
Sierra Hot Springs' beautiful natural setting makes it the perfect place to take or lead your next workshop.
Or you can design your own personal retreat by taking part in our regularly scheduled events.
Please check the links at the below for upcoming workshops.
Also check out our Events page for upcoming events. All Sierra Hot Springs events are free to guests.
We look forward to you joining us.
November 16-18, 2019 - Intro to Esalen Massage with Emily Weer
Esalen Massage Worksop:
A weekend of Nourishment, Learning, and Receiving 
One of the greatest gifts we can offer ourselves is the ability to give and receive in a nourishing way!
     Esalen Massage is a presence based massage modality that incorporates long flowing strokes, three dimensional awareness, and integration of the body as a whole. This modality allows the receiver to drop into deep connection with the healing quality of self and the giver to move around the table with grace and ease.
     This weekend is open to anyone who sparks an interest in massage and to therapists as well. We will have specific focus on the back and neck while exploring long flowing strokes that connect the entire body. Basic anatomy will be shared for some of the larger muscle groups we are exploring, body mechanics that support the comfort of the giver, and an introductory approach to a full body Esalen massage. 
     Emily Weer has been practicing various forms of bodywork since 1997, owns Summit Lotus in the North Lake Tahoe area, and is a teacher in training on her way to being a certified Massage teacher for Esalen.  This course is an opportunity to learn the foundational groundwork for this healing modality and is a prerequisite for further studying more detailed Esalen massage classes with Emily. This course is offered at a discount rate and all Future courses will be regular pricing.
Included in the weekend:
-12 Hours of Esalen Massage class time. This includes demonstrations, supervised practice, and movement practice. 
-Access to Hot Springs and Sauna
-Tea during class hours
-Massage Tables and Lotions  (you are responsible to bring 2 sets of twin sheets or rent sheets from Emily)
-Camping (upgrade to other accommodations)
     My hope is to offer this workshop to anyone interested. The sliding scale tuition of $195-$350 per person is available so some scholarship money is available to offset those who need it.  Please offer what you can in support of this model.
More Information on: https://summitlotus.com/esalen-massage-classes
April 10-12, 2020 - Embody Your Freedom with Satya Aune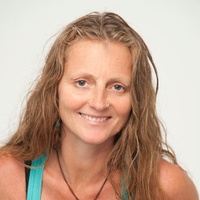 Embody Your Freedom 2020: Sierra Hot Springs Yoga Retreat
Embody: (verb) to be an expression of or give a visible form to (an idea, quality, or feeling).
Do you want to get free from the mind chatter and the emotional attachments in life?
Do you miss knowing the deeper truth of your being?
Find the freedom to be closer to your self.  
Lean in to your direct experience and listen to the preciousness of your heart.
Feel your freedom from the imprisonment of believing your inner judge. 
Celebrate and rejoice being you. There will be time to enjoy yoga, meditation, chanting, inquiry, organic meals, and heated mineral springs.
You'll come home from the weekend feeling nourished, relaxed and rejuvenated.
Sample daily schedule:
We will practice yoga in the beautiful Green Room, cradled in nature. We will begin each day with chanting and pranayama, followed by breakfast and then an active morning session. In the afternoon there will be time for bathing, hiking, massage and personal reflection time. We will gather in the late afternoon for a restorative yoga session followed by a delicious dinner.
For more information go to: www.satyaaune.com
Register Here
May 8-10, 2020 - Spring Yoga and Meditation Retreat with Christie Pitko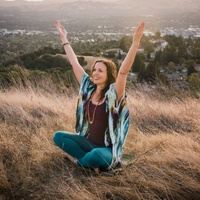 Join us for a blissful retreat at Sierra Hot Springs over Mother's Day Weekend! The hot springs is a location known for its healing properties. Start your day with an all levels yoga class and guided meditation. During free times, take a dip in the invigorating hot springs, hike through the enchanted forest, receive a massage, or simply relax with a book in the historic lodge or on the porch.
Savor mouthwatering breakfast, lunch, and dinner prepared by the talented chefs in the Philosophy Cafe, included as part of this wellness retreat. Rustic accommodations include cozy rooms within the historic main lodge, or you may bring your tent and camp under the stars.
Classes are led by experienced and dedicated teacher, Christie Pitko, E-RYT 500. 
Things to Know
This retreat is for students 18 years of age and older.
 We welcome all levels of yoga practitioners, including beginners, but it is recommended   to have some yoga experience before signing up. Please know basic yoga poses.
Alcohol is not permitted at Sierra Hot Springs.
Please note that the hot springs are clothing optional.
If you are booking a shared room, you MUST bring another person with you and you will be sharing a queen bed.
Savings and Cancellations
Interested in Hosting an Event with Us?
Our workshop space offers a charming, yet simple and neutral atmosphere in which a wide variety of gatherings take place — from small personal growth seminars, to movement work or yoga. Our natural, secluded setting and healing springs create an environment that is relaxing, safe and supportive for people involved in a process of self-discovery.
Workshop participants receive extra value, as their class fees include indoor or outdoor camping space and full use of our facilities, including pools, hiking trails, guest kitchen use, and much more. Your participants are also welcome to take advantage of our excellent bodywork services, restaurant and small store at additional cost.
Although our primary function is to simply rent you the space, we do also provide some promotional support through our web site & displaying promotional materials. Catering services are also available for groups of 10 or more. Our professional cooking staff is always happy to accommodate your group's unique food preferences, requirements, and meal times.  
There is a full sound system compatible with multimedia or computer and a projector with DVD/Bluray or computer compatibility for multimedia presentations.
To receive more information about booking a workshop space, please contact Jennifer Handy
Workshop Office (530) 994.3773 ext. 112
Or e-mail workshops@sierrahotsprings.org
Please send us a message through the form below.
Lead a Workshop
Our resort and retreat center has the facilities to host small groups, events and workshops of all kinds.